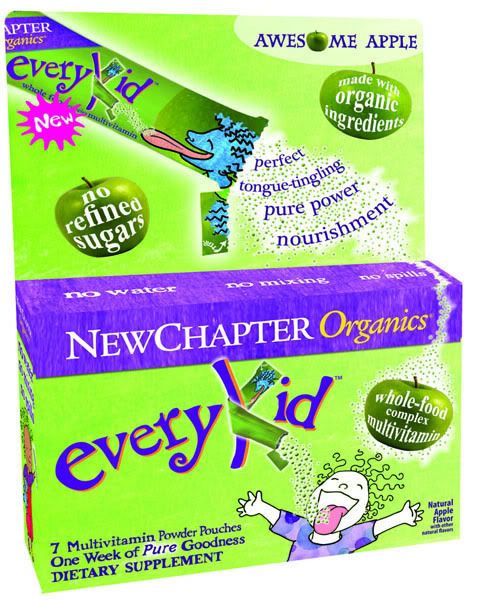 It seems like as a mom I am always reading a label. Always wondering if this is safe for my children. Well vitamins are no different. I even read the label on vitamins. And I did it, I have finally found a whole food complex multi Vitamin that is organic. No refined sugar in it, made with organic ingredients.
New Chapter Organic has come out with this great new vitamin called Every Kid. I was a little worried at first because it seems my kids never like the taste of something that is good for them. But Every Kid is a Multi Vitamin Power Pouch.
We added this to our morning juice and the kids loved them. They thought they tasted great and I was happy because they were getting the vitamins they needed.
The kids like the power pouches better then the regular vitamins because they can add it to their drink and then they don't even taste it.
We tried the mixed berry flavor and I even like the taste of it.
So if you are looking for that vitamin that taste great but more importantly is organic then you must try Every Kid. For more information on this and other products you can visit http://www.newchapter.com/
Related posts: